May 18, 2023Escapade
After the launch of the Terego application, the winter camping pilot project and an urban stopover for RV travellers, the Terego team is embarking on a brand new adventure with the new Festival category! With this exclusivity reserved for Terego members, you will be able to reserve RV parking for free during festivals.
This new category starts this summer with the Festival du Cochon de Ste-Perpétue from August 3 to 6! This 44th edition of the festival has a special place for Terego members: 10 parking lots are offered for free to members who must reserve them on the Terego platform.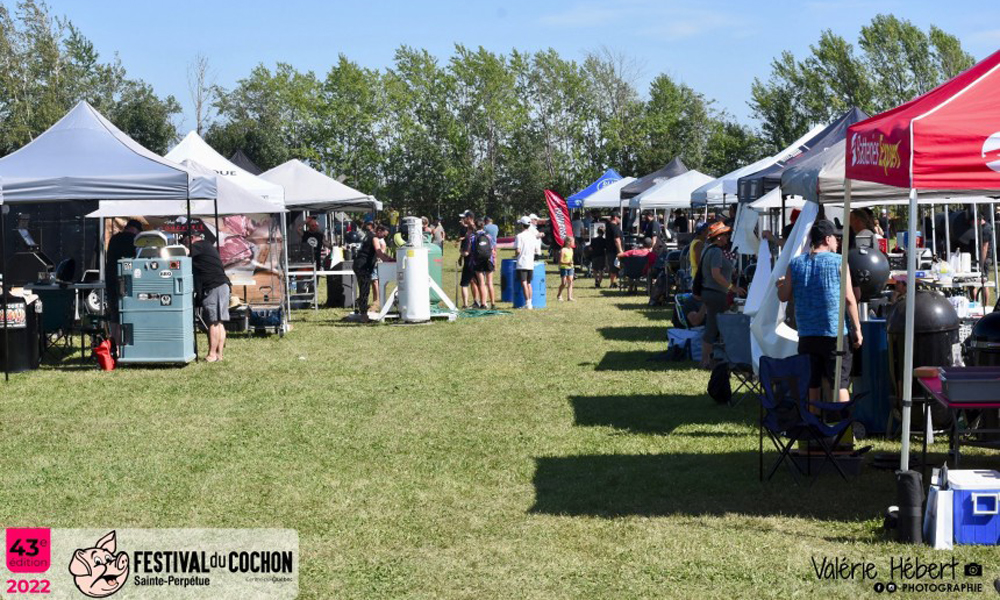 With this reservation, you will have access to your motorhome or travel trailer parking from Monday, July 31 to Monday, August 7. This will allow Terego members to combine the festival activities with the pleasure of discovering the many attractions of the region. As all reservations on Terego platform, you will be able to reserve a parking space up to 30 days in advance, starting July 4. Parking reservations do not include the purchase of your festival ticket, which must be done online on the Festival du Cochon website.
The Festival du Cochon is the host of funny and unique activities under the "pigs" theme. The site features a varied menu of pork dishes, as well as a BBQ competition with 32 professionals preparing different cuts of local pork. Street trucks are on site to treat you. Take advantage of your visit to reserve a Bistro-Hyo dinner with a 3-course gourmet menu from a "Hyperlocal" supply.
Don't miss a great musical program over 3 nights, with shows from many popular Quebec singers such as Kaïn, Ludovick Bourgeois, Sara Dufour and many more. There will be various sports competitions as well as a family zone with a mini-farm, inflatable games, face painting and various surprises.
If you are not lucky enough to be among the first 10 members to reserve your parking, all is not lost: the Festival organizers will give Terego members a 20% discount on the cost of parking.*
To enjoy this new Festival category exclusive to Terego members, subscribe here!
Terego members can view all information regarding parking reservations for the Festival du Cochon de Ste-Perpétue here.
*To take advantage of this discount, you must make your reservation by phone at 819-336-6190 and give you Terego membership number.