July 31, 2019Escapade
Marie-Ève, her partner and her 2 children, aged 5 and 8, have just bought a class C motorhome. In their quest to explore Quebec this summer, this "Adventure Family" were intrigued by the concept of Terego. They tell us about their experiences with various producers across the province throughout the summer on our blog. Ready to go?
Finally, it's vacation time! We're preparing the RV to go camping as a family, and heading to an area I have wanted to visit for a long time: Mauricie! On the road from Sherbrooke, we make a short stop in the centre of Quebec, just before the Laviolette bridge which crosses the river towards Trois-Rivières: at the Godefroy's Ecological Park. It is a small unpretentious park with a few kilometres of hiking and, best of all, charming gnome houses that delight the children. It's a great way to breathe magic into a family hike!
Gourmet experience with Terego
After this brief stop, we head towards the Bou d'Ail farm for our first Terego stay. Sonia and Denis welcome us like family onto their land. We park our class C motorhome behind the house and they generously offer us access to their land.
The children are thrilled with the big trampoline and jump away to their heart's content. Denis even starts a small fire for us and we take the opportunity to grill some marshmallows.
Then our host couple show us their garlic plantation and vegetable garden. It's early July and the production of garlic flowers is coming to an end. Sonia shows us her shop and gives us a taste of some products including the famous black garlic, cooked for 5 weeks. It tastes really sweet, almost like liquorice! We finally succumb to a jar of mustard and some garlic jam that will be a delicious complement to our beef skewer dinner that night. We enjoy dinner on the pretty picnic table with an umbrella that Denis has prepared for us right next to our overnight RV parking spot.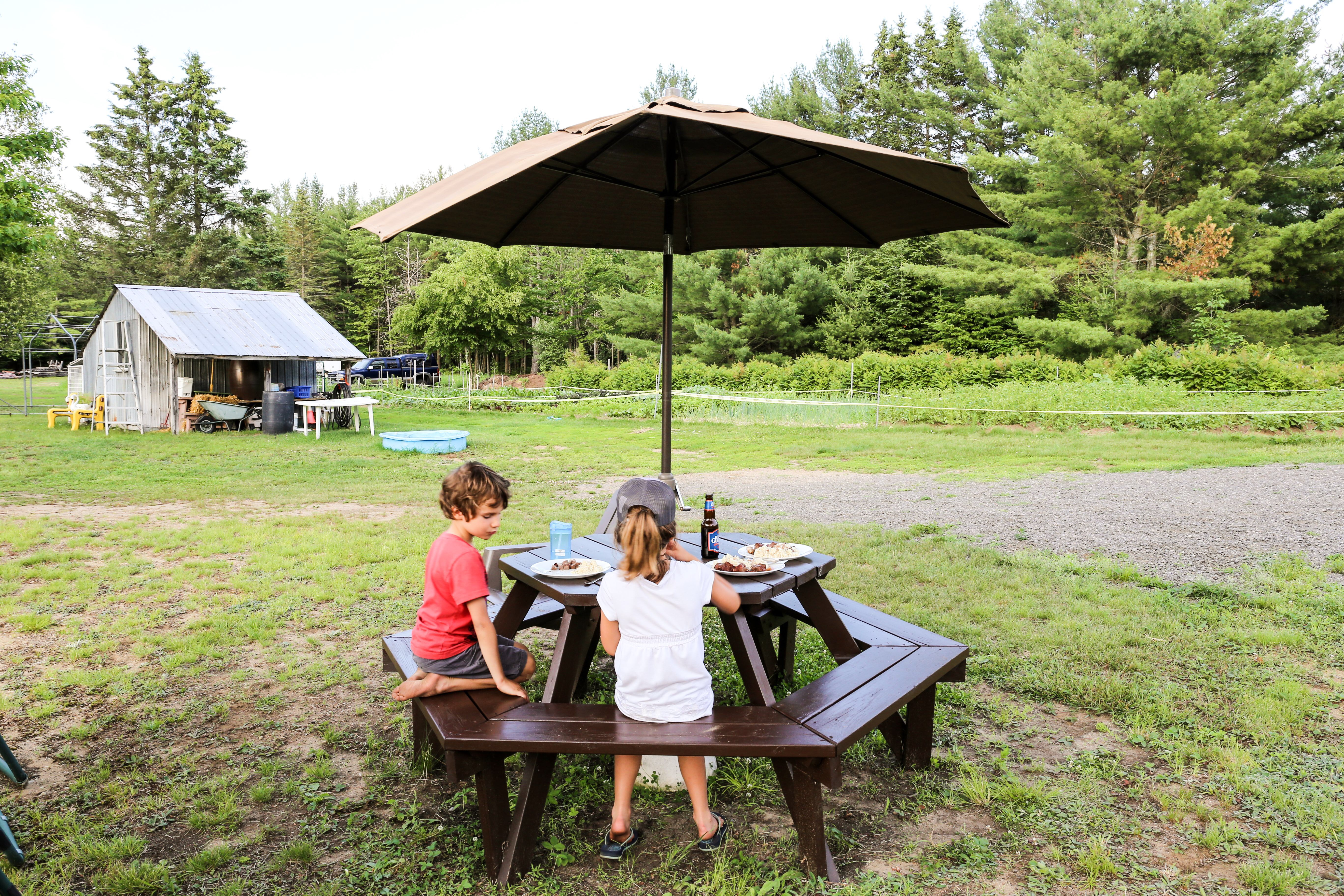 After a good night's sleep, we're ready to discover the Mauricie National Park. Part of the road is closed this year but that doesn't prevent us from easily accessing the area near the St-Mathieu entrance, which is perfect for young families. We rent a canoe for the day at the Shewenegan picnic area and head for Wapizagonke Lake in search of the best beach. There are several small natural beaches on its banks. We find the what we are looking for near the "Vide-Bouteille" (Empty Bottle) location, where a long stretch of sand softly sweeps into the water. It is perfect for children. For a few hours we picnic and cool off, and then it's time to head back with my 8-year-old rowing in the bow of the boat.
Second night of camping in nature
The next night is spent at the Mistigance campsite right inside the park. The next day, after a well-deserved sleep-in, we choose to discover the Cascades, still in the Mauricie park. This hiking trail, with a total length of 2km, takes us to some beautiful waterfalls where swimming is possible. It's covered with asphalt, so parents of young children can bring the stroller. After 5-10 minutes of walking, the path approaches the waterfalls. We find the perfect place to swim just up from Inukshuk. The pools of water created by the waterfall range between a few dozen centimetres to 1 metre deep and the water accumulates there without too much current, so it is a safe place to swim. The more courageous will splash right in the waterfall. In the afternoon, when the place gets more crowded, my kid and I take the opportunity to finish the hike, which ends on bridges and wooden stairs on the other side of the river. "Mauricie Park, I want to live here! " exclaims my 5-year-old son.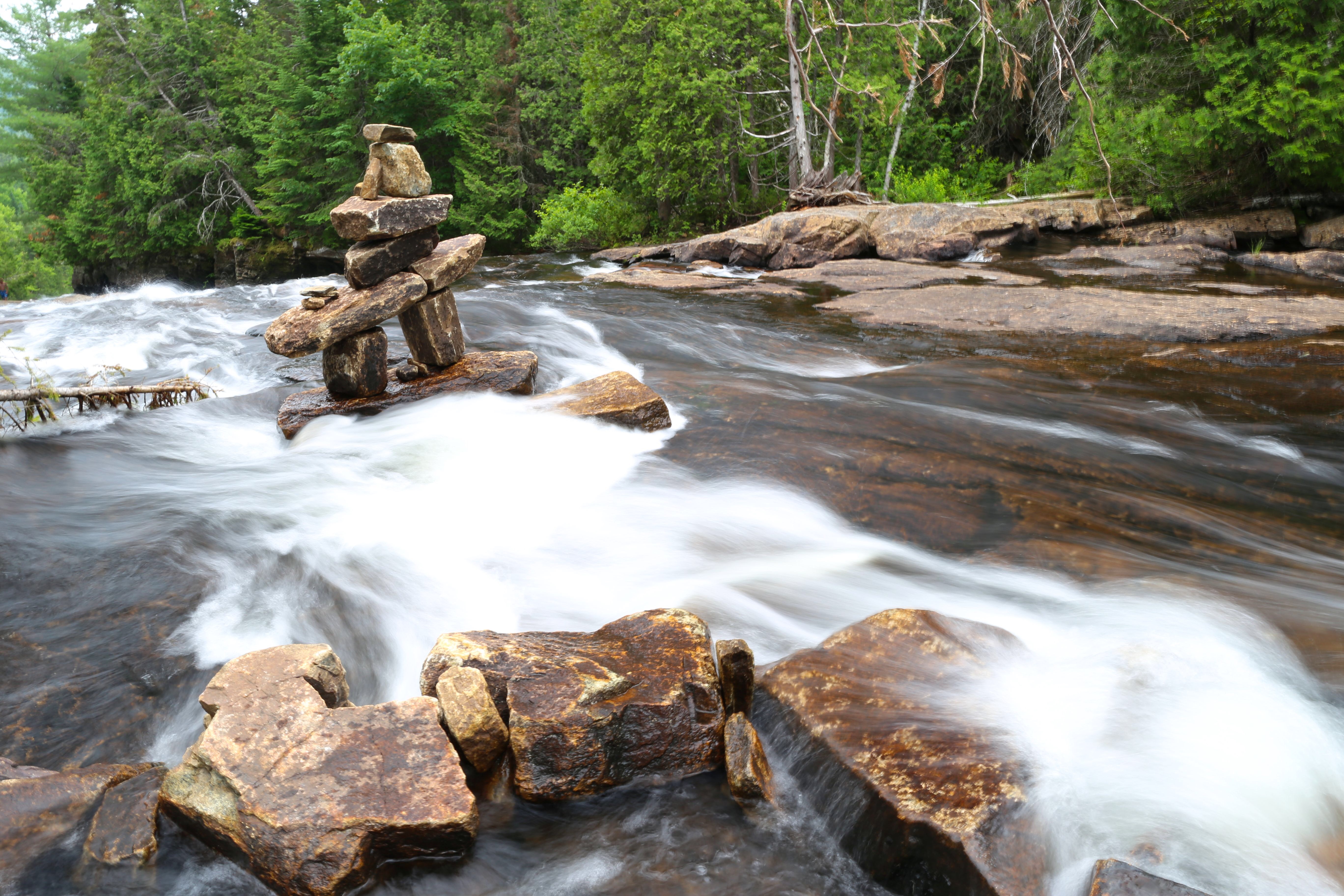 Here we are on our way to our last Terego stay in Mauricie: the Rocanigan Valley. Imagine a deserted beach just for you (or with the occupants of the second RV if there is one).
A beach with space for a fire, and wood provided; a beach volleyball space and a soccer field; beach toys, 2 paddle boats and life-jackets; picnic tables; a mini-farm with chickens and a rabbit; a gas BBQ; an accessible yurt to shelter from the weather, etc.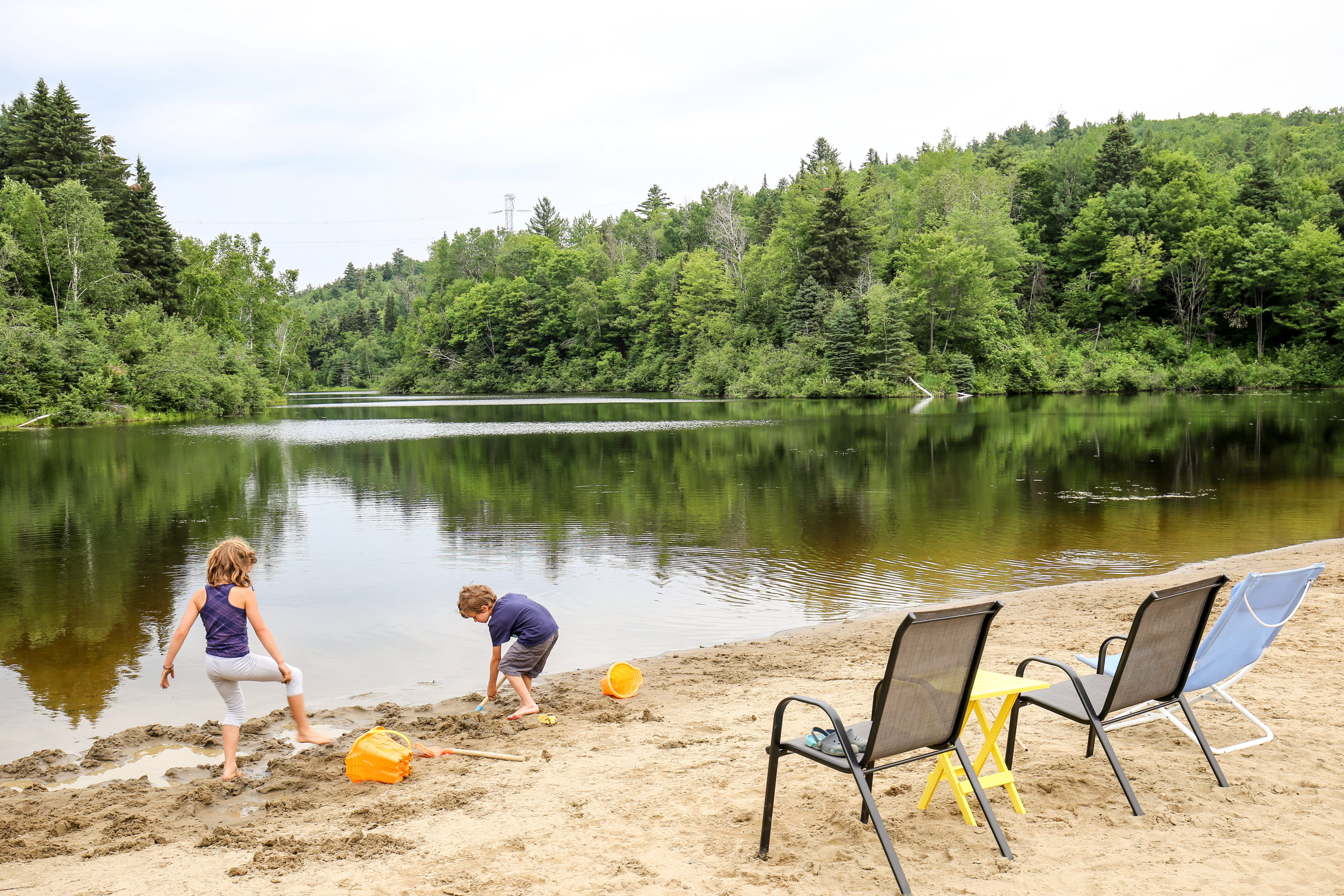 I can tell you that the children were excited to have access to this huge playground. In fact, the only thing they didn't like about the Terego concept is the fact that we can only stay a maximum of one night! The evening ends in front of a good fire, after enjoying almost all the activities on offer (except for the many kilometres of hiking that unfortunately we didn't have the time to explore) and then we fall asleep to the sound of the bullfrogs singing.
Mauricie, you are so beautiful, and we are already looking forward to seeing you again!
To learn more about this "Adventure Family", please check out their Facebook, Instagram or their website (in French)!
Click here to subscribe now and book free camping sites with Terego.