April 27, 2021Escapade
To help you plan your itinerary, you can search for producers by date of availability. Here's how:
1. The search function is accessible right from the home page.
You can also access it via the "Parking network" page, by clicking on the search symbol to the right of the screen.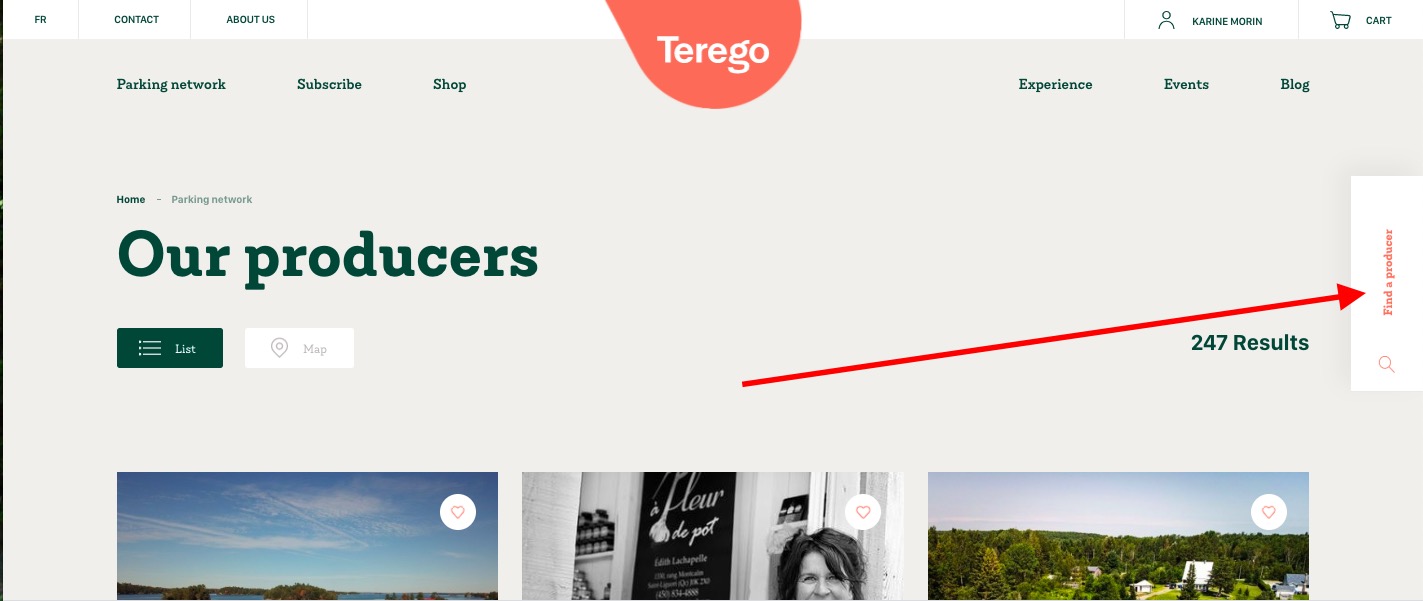 2. In the search module, select your date. You can reserve your overnight RV parking spaces up to 30 days in advance or until midnight the day before.
In addition to selecting a date, you can also enter other search criteria: province, tourist region, producer category, size of the parking area and dog-friendly hosts.
Next, press the "Search" button.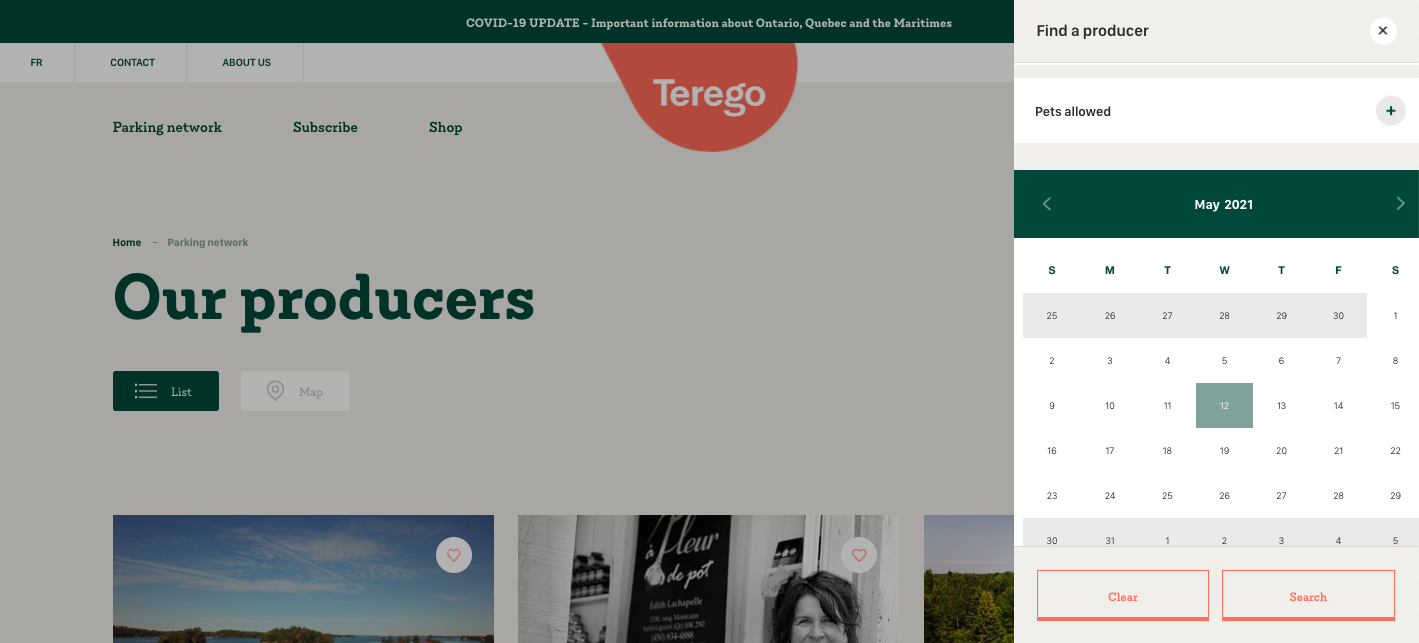 3. There you go! You will see the number of host producers that match your search. Your search criteria and the number of results appear at the top of the list. Host producers are displayed in alphabetical order.
4. To see them on the map, click on the "Map" button below the title.
On the host listing, if the first RV parking is reserved, look at the next RV parking spaces, as they may be available.
Now it's up to you!
Please do not hesitate to contact us at info@terego.ca if you have any questions about searches for host producers by date.