March 24, 2021Escapade
Can't wait for the summer heat to take to the road with your RV? Spring is the perfect time to prepare your recreational vehicle to ensure you have a great vacation. When it comes to camping and caravanning, remember that it is always easier and economical to prevent rather than cure. The FQCC team (RV camping experts!) takes you through the 10 steps to follow when it's time to hit the road again.
1. Check your registrations
Registration fees for RVs vary depending on several factors:
The higher the net weight of the RV, the more expensive the registration.
Travel trailers must have an " R " plate which has a lifetime validity.
2. Get your propane cylinders filled
Ensure that they are less than 10 years old, or else you will have to have their faucet changed. (For motorhomes, i.e., class A, B, or C motorhomes, the regulations are different. Check with your dealer.)
Propane that comes in contact with oil or grease becomes explosive. Thoroughly clean the faucet threads and all joints so that no traces of oil or grease are left.
If your water heater is not working, remove and clean the propane supply pipe. Insects often choose to nest in it.
3. Install batteries
It is advisable to install them once they are fully charged.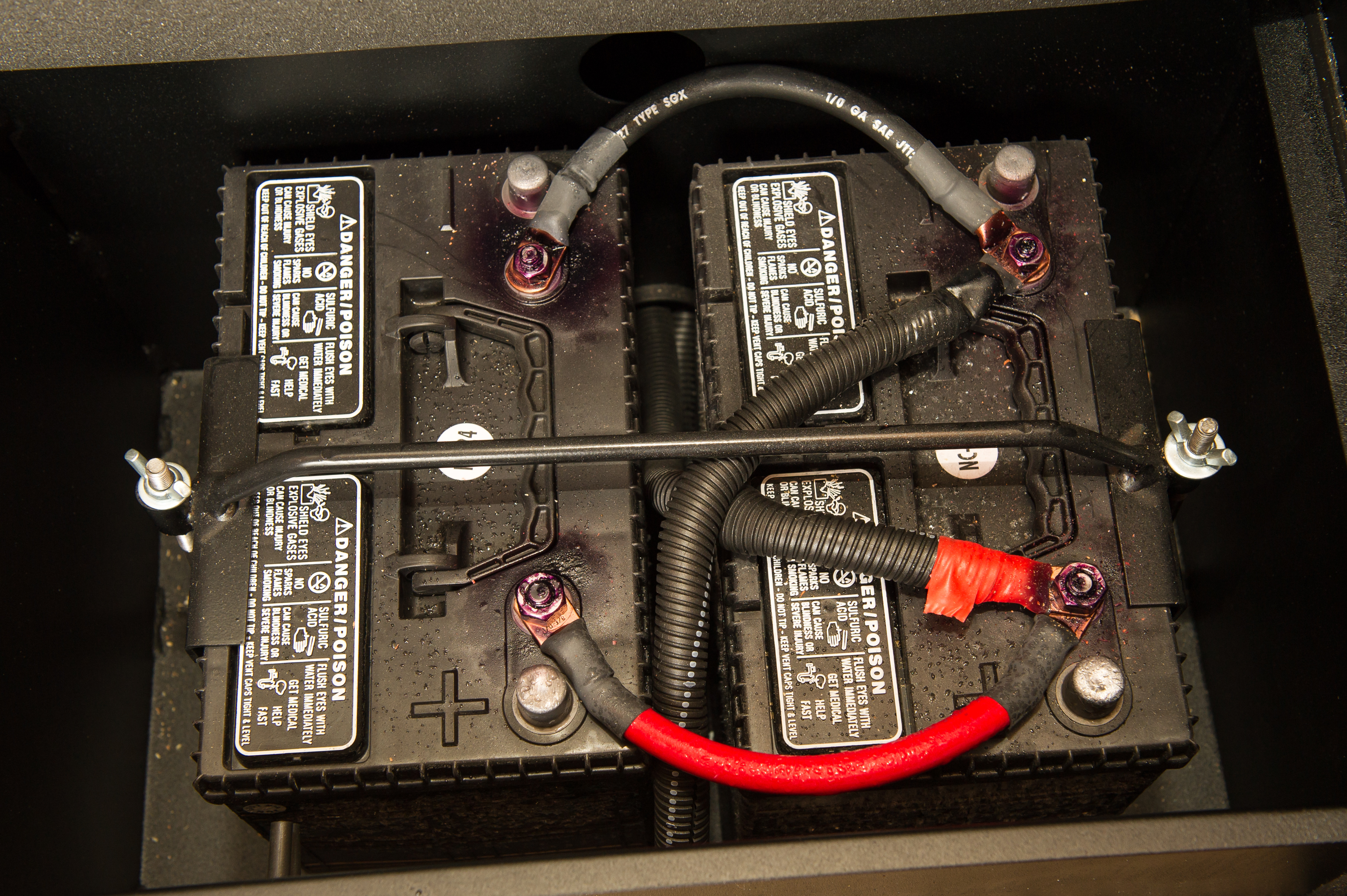 4. Sanitize the fresh water tank of your motorhome or travel trailer
Mix ½ cup of bleach with water in the tank (empty it first if you had put antifreeze in it).
Drive for a few minutes to allow the solution to flow through the pipes and the tank.
Drain the tank and repeat the process with fresh water.
5. Clean, inspect and reline your axle bearings
This operation will also allow you to inspect and adjust the brakes on your RV. Do not hesitate to seek the services of a professional for this type of operation: Let the cobbler stick to his last!
6. Make sure the shock absorbers do not leak oil
If they leak any, replace them.
7. Have the wheels of your RV balanced and rotated
Regardless of whether you have a motorhome or a travel trailer, this operation will ensure the longevity of its tires and bearings. Change the oil and filters of your air conditioner.
8. Inspect your brakes
Inspect brake pads and shoes for cracks and loose, damaged, or spalled linings.
Watch for uneven wear on the linings or signs of overheating.
Observe surfaces exposed to friction for unevenness, rust, missing components, signs of overheating or severe wear.
With electric brakes, don't forget to inspect the surface machined for the electromagnet inside the drum.
9. Adjust your brakes (hydraulic and electric)
Lift the wheel off the ground and secure the vehicle with jack stands and wheel chocks.
Take off the protective rubber plugs on the back of the dust plates.
Rotate the adjustment screw to fully engage the drum brakes.
Turn the screw in the opposite direction until the wheel turns freely.
10. Load your RV and take a test drive
If you run out of power in the hills, try to reduce your load by removing non-essential items or by replacing some equipment with lighter ones.
If your trailer wobbles, move some of the load to the front of the RV.
If anything else seems abnormal, talk to your trusted mechanic, who will be able to make the necessary checks.
Put your mind at ease with a well-prepared camper!
Vous souhaitez aller plus loin avant votre road trip en VR ? Voici ce à quoi vous devriez porter attention.
La quantité de carburant et l'étanchéité des réservoirs de carburant.
L'état des pneus et des roues.
L'état du revêtement extérieur et la solidité du châssis.
La présence de liquide ou de débris.
Les pièces de fixation des roues sont‐elles comme elles doivent l'être ?
Le système de verrouillage des portes.
Les essuie‐glaces et le distributeur de lave‐glace fonctionnent‐ils adéquatement ?
Le pare‐brise est‐il propre ?
Les rétroviseurs sont‐ils ajustés et propres ?
Les phares sont-ils en bon état ?
Regardez à l'arrière du VR. Est-il bien équilibré ? (C'est‐à‐dire qu'il ne penche pas d'un côté plus que de l'autre.)
L'échelle qui permet d'aller sur le toit est‐elle bien arrimée ?
Quel est l'état des garde‐boues ?
La plaque d'immatriculation est‐elle propre ?
Sous le capot :
vérifiez les niveaux : de l'huile du moteur; du lave‐glace; du liquide de refroidissement; et du liquide de servodirection.
L'état de la courroie actionnant la pompe de servodirection;
L'étanchéité du système de refroidissement et des boyaux du radiateur;
Le niveau de liquide dans le maitre‐cylindre (si le véhicule est muni de freinage hydraulique).
Dans la cabine :

Le fonctionnement du témoin de basse pression d'huile;
Le fonctionnement des ceintures de sécurité;
L'ajustement du siège du conducteur;
L'ajustement de l'appuie‐tête;
L'ajustement du pare‐soleil;
L'éclairage intérieur;
Le système de chauffage, de ventilation et de climatisation;
Le fonctionnement du klaxon;
Le fonctionnement des pédales de frein et d'accélérateur;
Vous voulez aller un peu plus loin ? Vérifiez les points suivants :

L'étanchéité et la pression du système de freinage;
Le fonctionnement du servofrein;
Le fonctionnement du frein de stationnement;
La solidité de la colonne de direction et du volant;
Le fonctionnement de la servodirection;
Dans le cas d'une caravane à sellette (« fifth wheel »), vérifiez aussi :
L'état et la solidité de la sellette d'attelage;
L'indicateur de verrouillage
Voilà! Vous êtes maintenant fin prêt à sillonner les routes des vacances et camper en toute tranquillité.
Ce texte est présenté par la FQCC. Les membres de la FQCC bénéficient d'une réduction de 10 % sur l'abonnement l'annuel Terego.