February 8, 2022News
2021 saw two trends reinforced: the popularity of RV and camper van travel, but above all the craze for buying local.
Terego members clearly demonstrate this trend. You're curious, you like to know where food comes from, you want to support local farmers and entrepreneurs... and of course, you know how to enjoy the pleasures of the table!
Terego's mission is precisely to encourage people to discover local farmers and entrepreneurs and, unsurprisingly, 2021 was a year of growth. More members, a bigger team to serve you and more hosts to welcome you. So let's start our review of 2021 with this figure...
+1,000
On October 31, 2021, we ended the season with 1,068 overnight RV parking spaces available for Terego members. But do you know what? This figure is already out of date. At the time of writing, we now have over 1,200 RV parking spaces at 366 hosts! By the time you read this, we may have even more hosts! (click here to see the updated network map). That's an increase of over 50% since 2020, and we're very proud of it.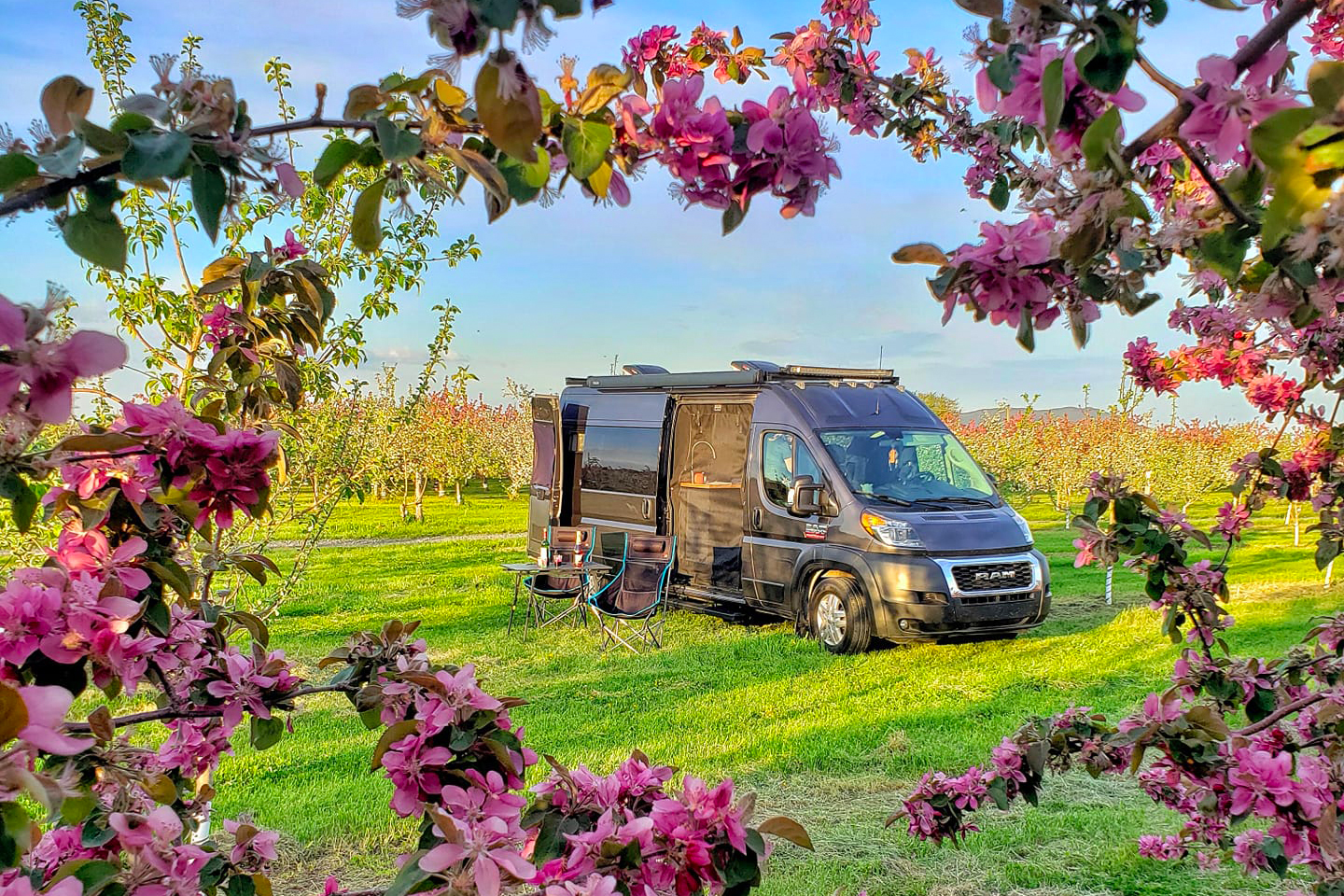 photo: Bernard Pouliot


20,227
Over 20,000 overnight RV bookings were made during the 2021 season. You really put our online booking platform to the test! And it rose to the challenge! In fact, our website had no downtime. Obviously this platform is quite complex, and every year we invest to keep it up to date and make the booking experience even more pleasant. In the coming months, we'll also be working on a new application. This is one of our many development projects for 2022!
362
The most visited host had 362 bookings during the season. Impressive! This is the Gijamika farm in Kamouraska, Quebec. So, if you're not one of these 362 Terego RVers, here's a member's comment that will certainly make you want to visit the farm next summer:
"We stayed at the farm on August 4, 2021. We were delighted with the visit from the granddaughter Julia, the lamb pizzas from the grandmother who owns the farm, and the help the son provided for our trailer! 3 generations of exceptional hosts who were generous with their time! We'll definitely be back! »
If you're a member, click here to see the Gijamika farm listing. If you're not a member, click here to subscribe and have the privilege of RVing at the most popular Terego host.
Photo: @mcvoyages at Gijamika Farm
58
This is an all-time record that was shattered by two Terego members who made the most bookings in a single season. We were lucky enough to meet one of them by chance at a dump station (there's no bad place to meet nice people). They've been members since 2019, and their enthusiasm is still going strong. They're amazing ambassadors for Terego and enjoy telling all their RV friends about the network.
50%
Which brings us to the availability rate. It's important to us that there are always RV stopover options even for last-minute travellers. We are very proud to confirm that again this year, the availability rate was above 50% almost every day of the summer. Even in the middle of July!
Photo : Guylaine Lavergne
300
You sent us 300 photos as part of the Terego Photo 2021 Contest. The cover photo is in fact the winner. It was taken by Jean Gaboury at the magnificent Domaine du Clos de l'Isle. There's no doubt that we'll continue this photo contest in 2022, and we're already looking forward to seeing your beautiful pictures of foodie road trips.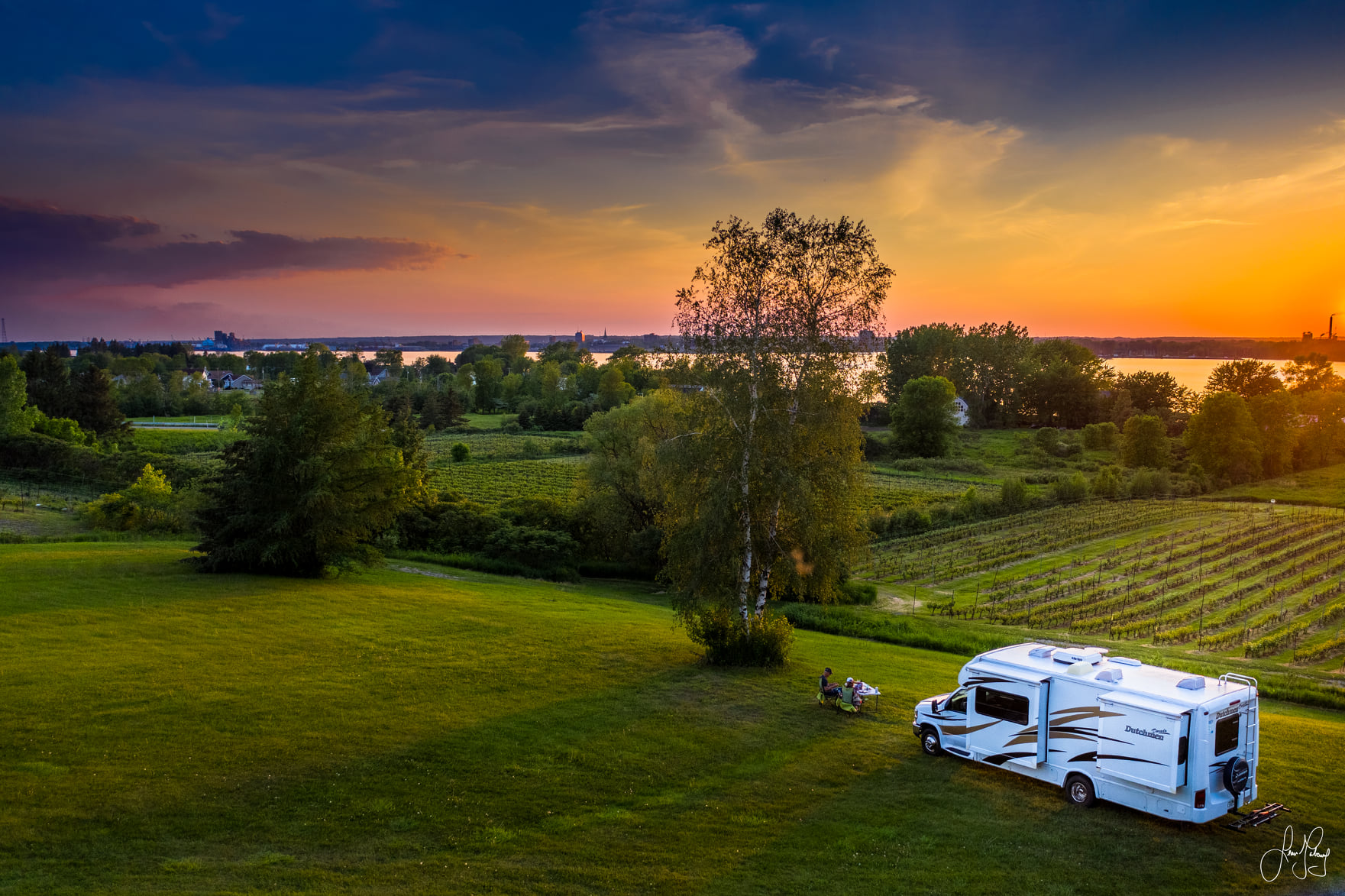 Photo : Jean Gaboury
90%
Crack open the champagne!
90% of Terego members and hosts say they are satisfied or very satisfied, according to the end of season survey. The entire Terego team works very hard to ensure the network of overnight RV parking sites meets your expectations. The hosts also work passionately to offer you high-quality products and welcome you. You repay the favour by encouraging them with joy. We thank you wholeheartedly.
Photo : @helene.be.me
10%
Here's another piece of data from the survey that we found interesting: 10% of members say they camp self-contained (without hookups or generator) in winter. While the number remains low, it is still an upward trend. We therefore want to work with hosts who so wish to enable them to welcome you out of season. It's important to plan this well so the experience is pleasant for everyone, but just be aware that this is something we're working on between now and the end of the year.
In the meantime, we wish you all a wonderful winter! See you back on the road soon!
If you're not yet a Terego member and have any questions, don't hesitate to write to us. You can also visit our "Traveller experience" and "How it works" pages.
To subscribe, go to: terego.ca/en/subscription