November 10, 2022News
Here is a new offer that will please winter camping enthusiasts. Starting today, RV parking bookings are available off-season for hosts who can accommodate campers in winter.
So far, more than 50 hosts in 5 Canadian provinces have opened their availability for off-season bookings, that is, until 30 April 2023. Other hosts will be added during the winter. Terego members can easily find out-of-season hosts using the new search filter.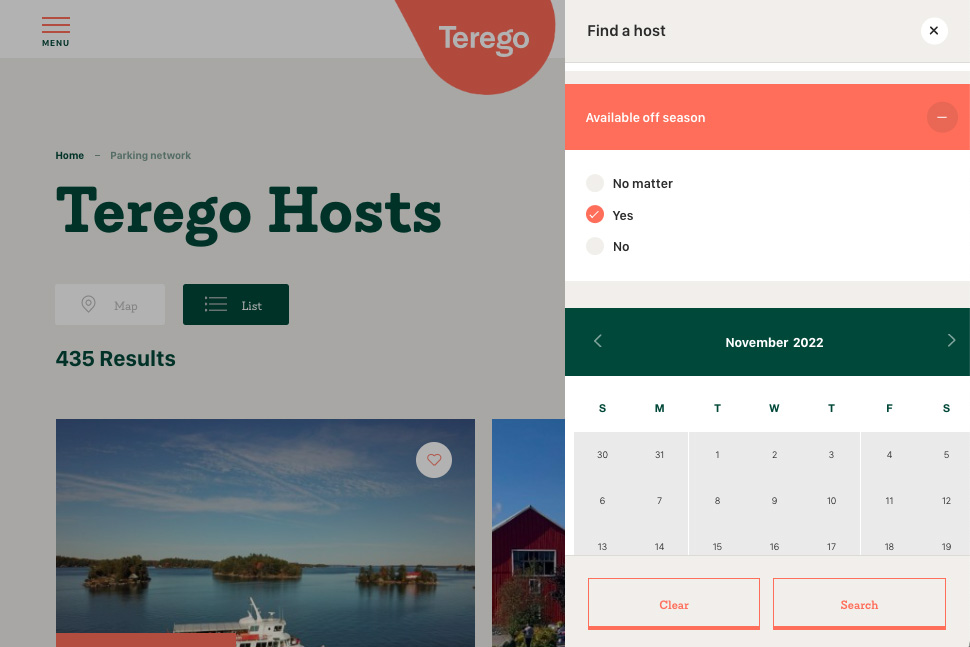 The Terego team has decided to add this off-season offer to meet the demand of its members. Although winter camping remains marginal in Canada, it is clearly an upward trend. The year-end survey indicated that more and more RV travellers want to continue to visit and encourage local producers and artisans.
This is a pilot project and the Terego team, with feedback from participating hosts and members, will assess whether it is appropriate to continue this off-season offer in subsequent years and/or whether adjustments need to be made.
For the success of this pilot project, it is essential that participating members comply at all times with the Terego Terms of Use: be self-sufficient in energy because no electricity is supplied by the hosts, use a cassette toilet and a waste water tank, keep the premises clean, take away any waste, respect the maximum arrival times, always encourage the hosts with shop purchases, etc. Click here to see all the Terms of Use.
So, get out your snow boots and warm blankets (we have a very nice one in our online shop!) and keep making Terego discoveries this winter!